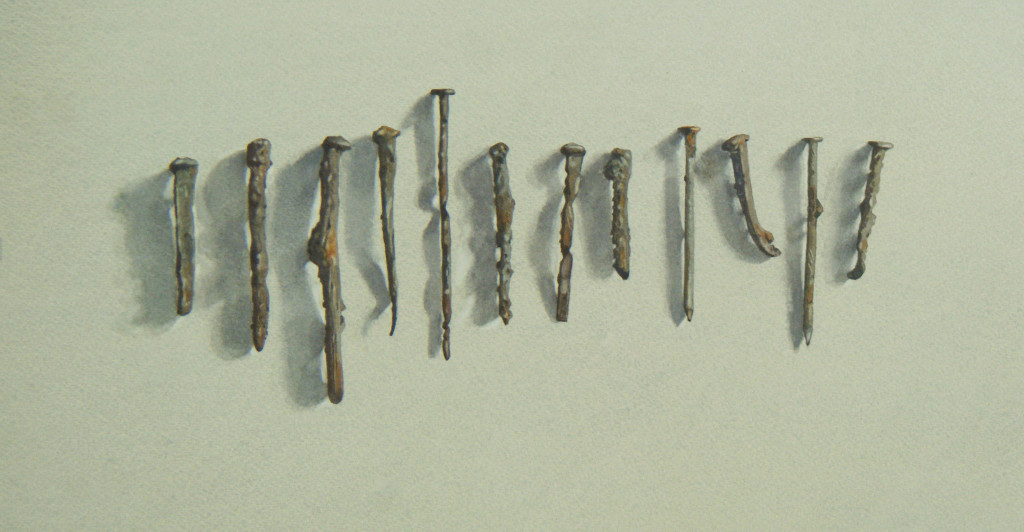 A dozen rusty nails    23 x 44cm
Being involved with two exhibitions that will include still life paintings has made me think about why I've become immersed in them recently. In early paintings objects were used as coded messages and symbols. They conveyed something more than their everyday purpose.  I started concentrating on individual objects when working as a project artist during the building of a Cathedral tower.  I could see both the symbolic and the actual significance of the individual components in the general scheme of things. However small and unimportant they appeared, their inclusion was an essential part of the grander scheme.
My direct approach in looking straight at an object or repeated objects is almost a way of forcing attention towards these things. I wouldn't be surprised if it was also influenced by the landscape painting that I have done of East Anglia, where you are constantly aware of the flat landscape, the horizon line, rows of trees etc.  Everything is laid out in front of you and there is no avoiding what's there.  Our flat landscape is not considered beautiful or picturesque but I have always been captivated by it!  I look at still life the same way – straight on, unavoidable, simple, strong, honest ……. captivating.
Humble objects are evocative – they show history, human endeavor and the visual beauty of aging and use. Still life will always be alive because there is 'more to it than meets the eye' – it is intimate yet worldly, simple yet powerful, quiet yet evocative.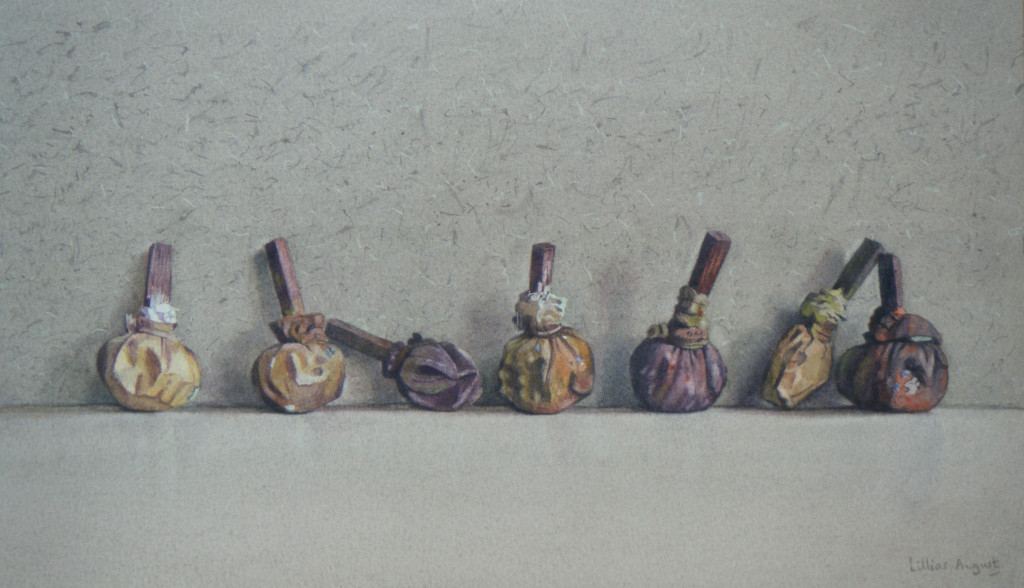 Seven paint bladders  19 x 33cm