Here are two more paintings from my time at the Cambridge Museum of Archaeology and Anthropology – small bowls ranging from 400BC to 3 Millennium BC and a row of nineteenth century trade beads.  They were very different subjects to paint – the pottery vessels felt soft with their muted colours, loose designs and curvaceous shapes.  In comparison the trade beads were like little jewels – hard, intricate and brightly-coloured.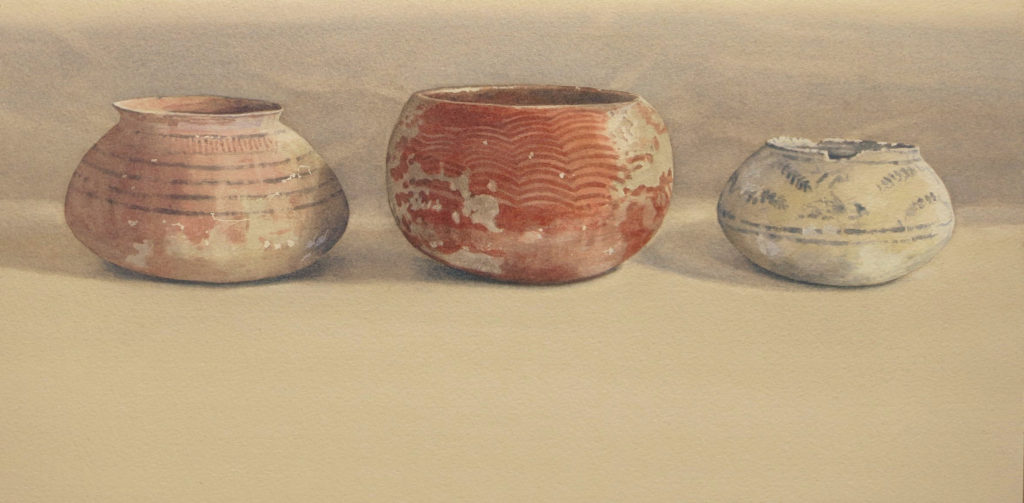 Ancient vessels,  watercolour  26 x 45cm

Trade beads,  watercolour 19 x 71cm
And here is the result of my time at the Suffolk Constabulary Police Headquarters (please see previous post – Unconventional beauty).  This is another large painting – most of my subjects are painted life size and with this subject matter I felt it was particularly important.  This is the first of a series of work which I am hoping to complete by the end of the year.
Amnesty knives,  watercolour 41 x 96cm
I hope to be adding a commissions page to my website soon – watch this space.